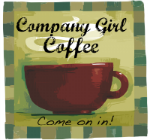 I am definitely over winter.
I am usually over winter about two days into it. I just don't find the cold and wind and snow inviting.
I tend to hole up and do little to nothing by this point in the winter.
I am not a cold weather/ short day kind of girl.
Earlier this week the weather was so gorgeous we were taking long walks outside wearing short sleeves and opening windows and I was just waiting to see the soft greens and tiny pastel flowers of early spring show up to replace the dull dead grays, yellows and browns of their overwintering fore bearers.
Walking around Mallard Lake at Creve Coeur Park
But it was just a tease. (Not funny Mother Nature!)
We are back to cold and wet and icky.
Knowing Spring is so close has made the end of winter even harder to bear!
So I am really trying to shake off these winter blues.
I've been looking for some motivation in the housework department.
I made a schedule but it is a work-in-progress still and probably will be for awhile, but at least I am working on it!
I found The Company Girls and I am linking up to them for the first time! So far I love doing the daily Small Things challenge we receive each day. I feel like I am doing great when I know I can check one task off my list that day!
Yesterday we did "makeovers" on whatever we wanted. I made over my messy Master Bath counter and linen closet (one led to the other) and the clothes drawers of my 3 little ones.
I need to remember to take pictures next time!
I was so happy to have a free time to get it done I raced to get to work and forgot all about the camera!
My husband did do something special to brighten my outlook. He ordered this last week and it arrived today! I don't know if I will be taking it off any time soon, I love it so much!
I guess it is a happy start to the weekend!
What are you doing this weekend?
I am planning on finally starting my Urban Lattice Quilt.
Hope you have a great weekend!
Check out the other great blogs linked up with the Company Girls Coffee!